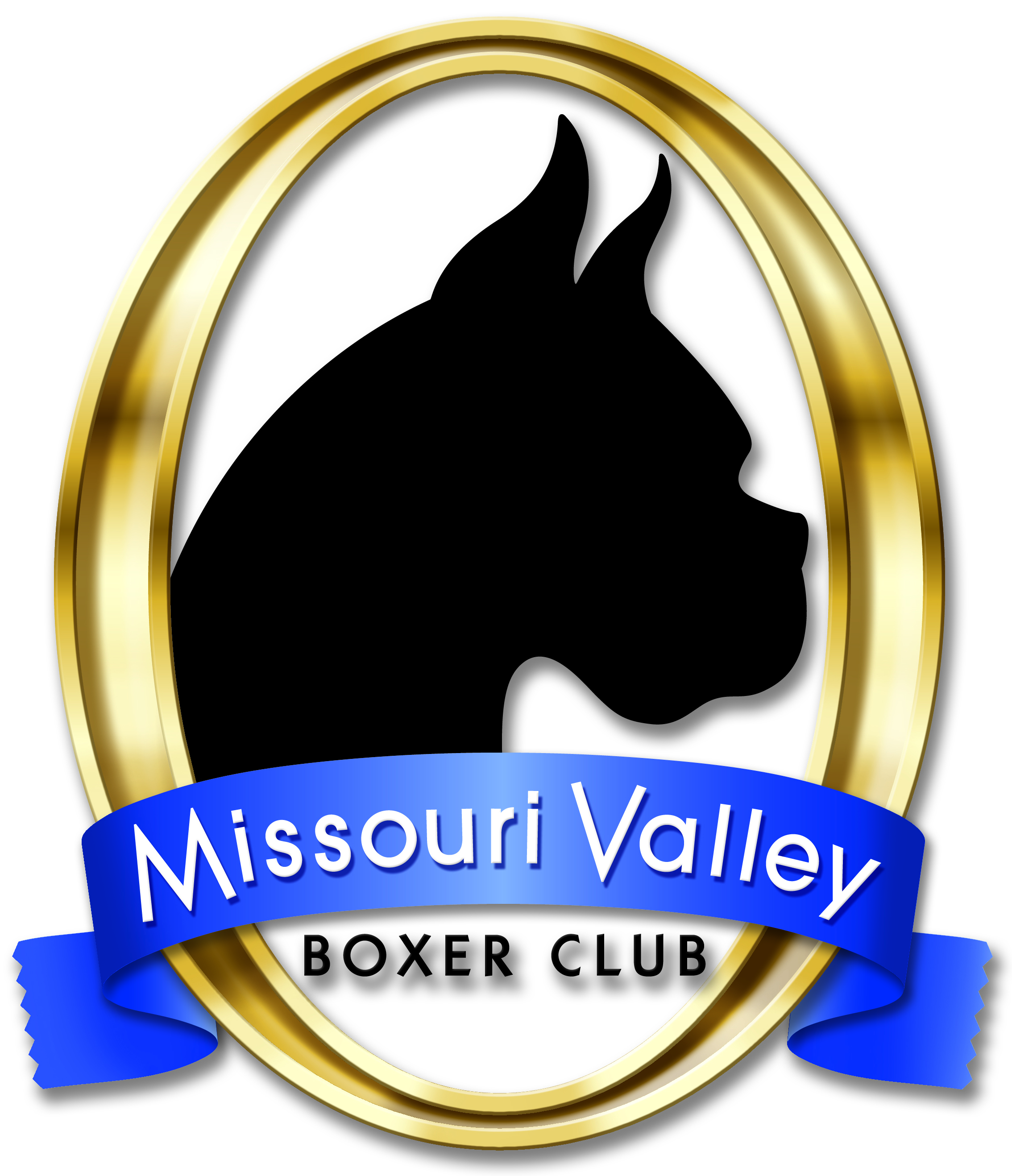 Donation Information
The Missouri Valley Boxer Club's Rescue and Adoption efforts are nonprofit. Relying on donations of money, items and time by our friends and members is how we manage to keep the adoption process going. We are always looking for good homes for our adoptable boxer kids, but we are also in need of folks who are willing to donate money or items towards the Rescue program. Are you curious to see how much we typically spend on each of our rescues? Please see our What does it cost? page.

We wish we did not have to provide this service at all, perhaps someday all boxers will have a home and be properly cared for, until then, we are obligated to help the boxers we can.
But we need help. If all the boxers who come through our rescue service were completely healthy and homes were immediately available, the cost would be minimal. Unfortunately this is not always the case. Heartworm, Kennel Cough, Spay/Neuter, Worming, Skin Problems, Broken Bones, etc... all add to the general expense of the adoption process. We must bring the dogs up to health before we can begin the adoption process and all dogs must go to their new homes fixed. A dog may be in our care for months before it is ready for adoption or a suitable home is found.
The three main items we need are:
1. - Suitable adoption homes - Able to meet our adoption criteria and the requirements of the dog. Check our Adoptable Dogs page for the boys and girls who are currently in need of a home.
2. - Money - Donations are tax deductible and go to the care and feeding of the dogs in our Rescue program while they are being fostered.
3. - Usable items - Blankets, collars, leashes, food bowls, food, pet carriers, the list is almost endless and we'd be grateful for any item that the boxer could use during their stay with us.
Our adoption fees are minimal - $200 - sometimes this fee barely covers the cost of food if the dog was fostered for a long period of time or if there is medication or treatment involved - not to mention the cost of the mandatory spay/neuter.
If you are able to help - in any way, please contact our rescue coordinator. She will be happy to answer any questions you may have about our Rescue and Adoption process