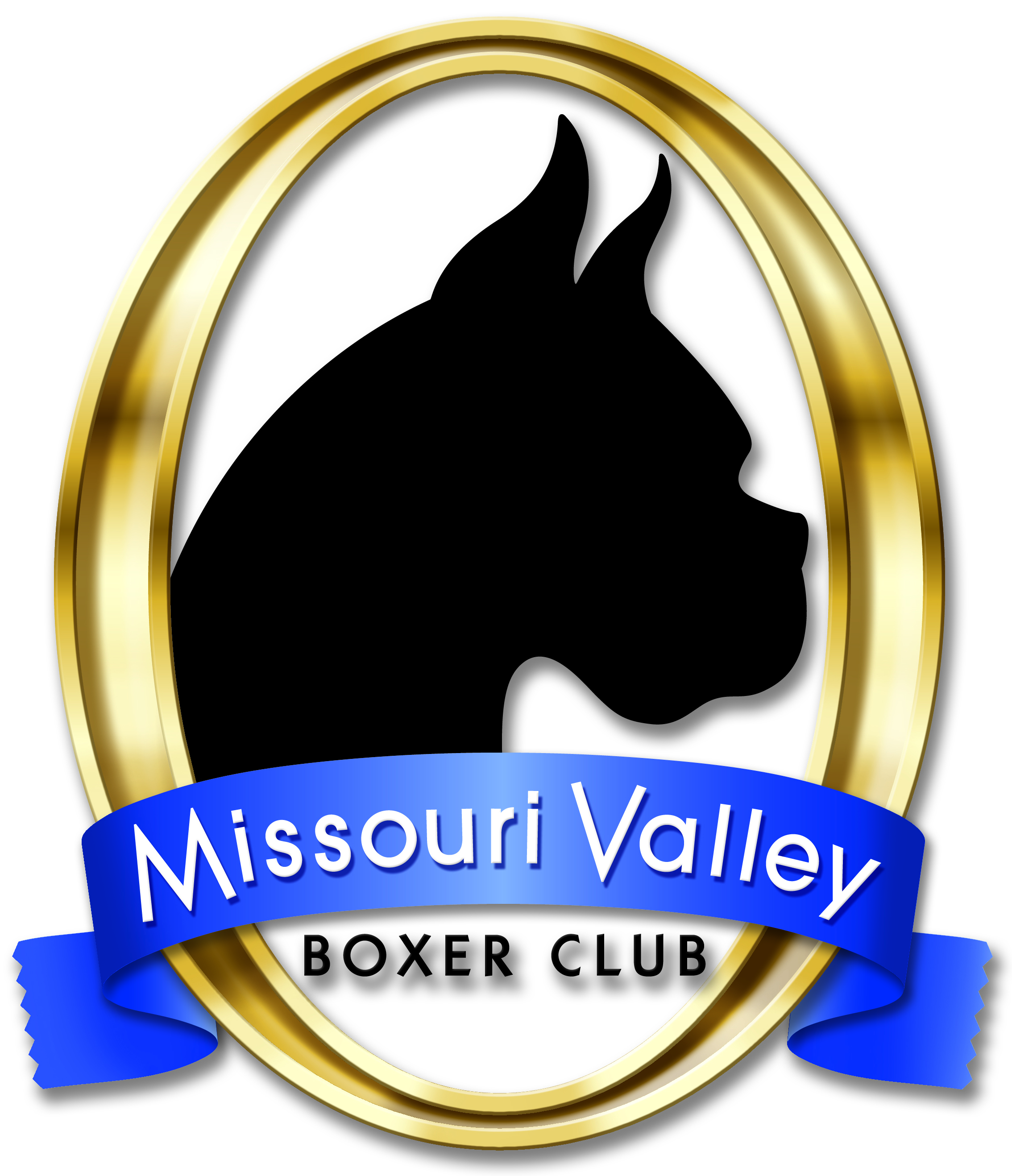 Our Club
Missouri Valley Boxer Club was founded in 1972 to promote the responsible breeding of pure-bred Boxers and to encourage acceptance of the breed standard as published by the American Boxer Club. We also initiate educational programs and promotional activities to further the interest of the breed.

The Club, which is based out of the Omaha/Lincoln, NE greater metropolitan area, holds one show each year as well as participating in other community dog related activities.
We hold approximately ten meetings each year to conduct the business of the club. We try to have a program or event at each meeting. Our programs have ranged from conducting handling classes to having a veterinarian speak about health related issues. Our summer meetings are usually held at a park where we can have a pot luck and partake of some of the available recreational activities.

Within our club we have an ABRA (American Boxer Rescue Association) affiliated rescue organization founded by a very dedicated gal. She works tirelessly to find misplaced, mishandled, neglected and abandoned Boxers new, loving and permanent homes.
We participate in many activities in our communities. These events allow us to educate the public about boxers. If you are interested in learning more about our club or finding a reputable boxer breeder, please contact Sandy Orr .
------------------------------------------------------------------------------------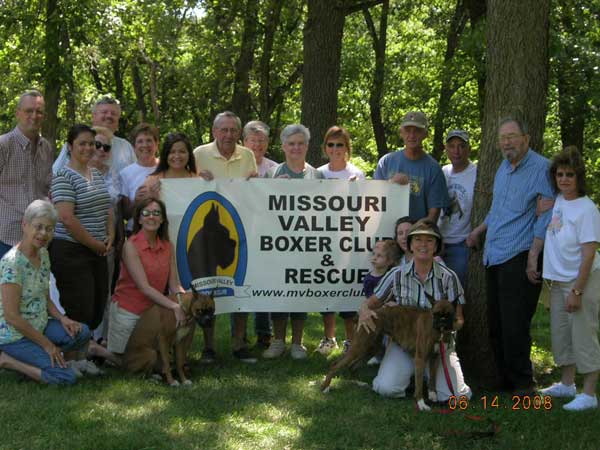 This picture was taken at our Platte River State Park meeting on June 14, 2008. We are admiring our new club banner.