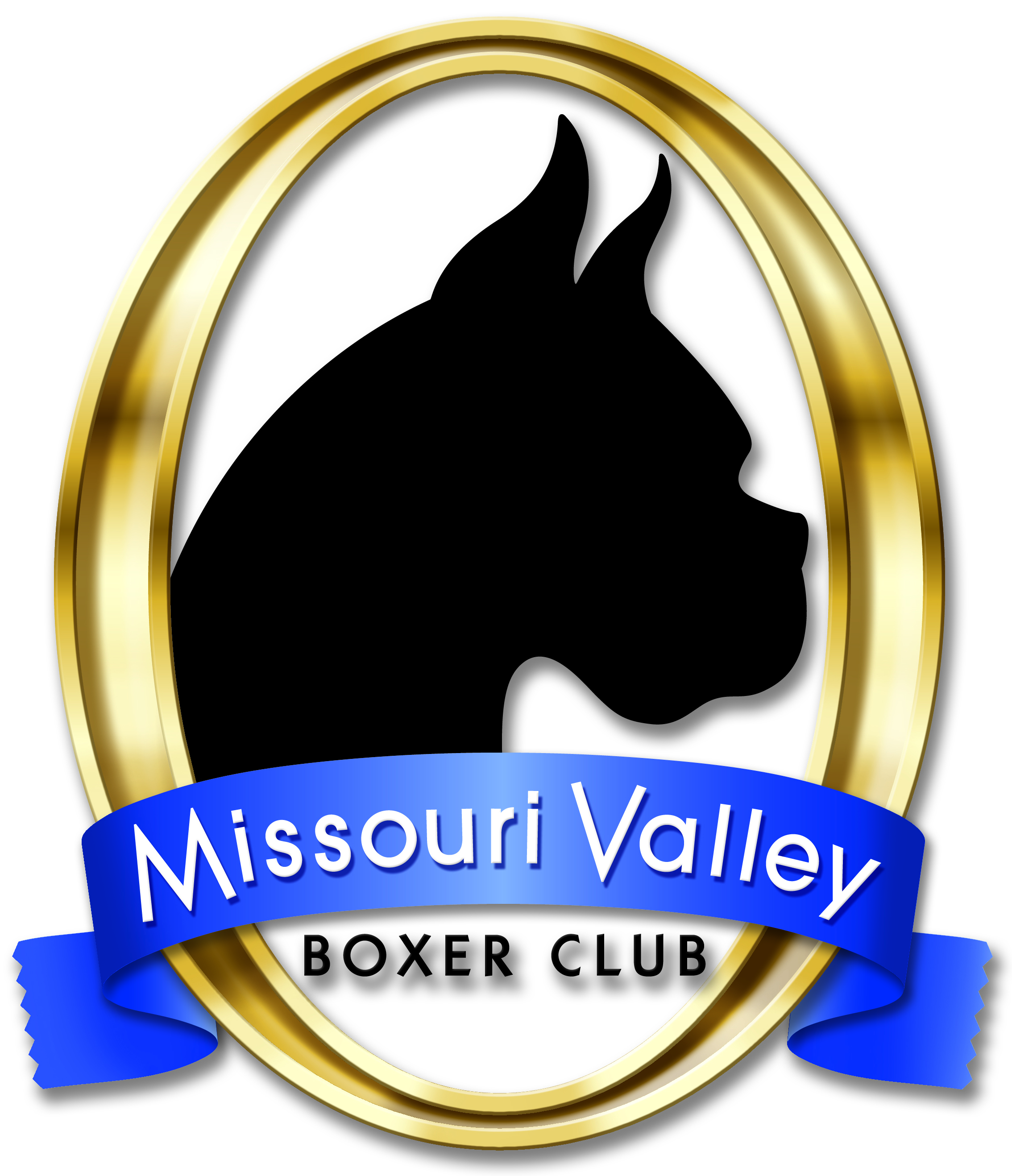 FUN PHOTOS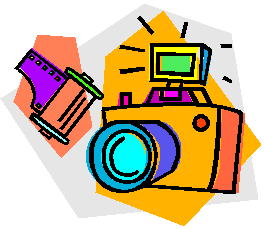 Have you ever looked at your four legged companion and said to yourself, "What on earth are you thinking?" or "I can't believe you just did that?" or "That is too cute!" Well, if you own a boxer this is a daily occurrence and a few of our club members have been "fortunate" enough to capture and some of these moments on film.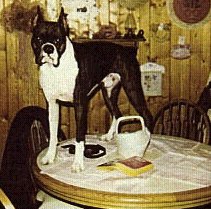 This is Maverick and yup...he is standing on the kitchen table. As you can see, there is nothing that would have enticed him to the table, such as a plate of food or a jar of snacks. Perhaps he just wanted something good to read.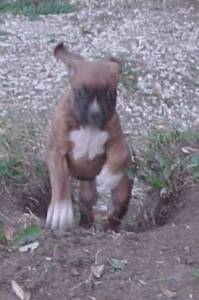 It's a bird! It's a plane! It's a frog! Nope, just little old me Wonderdog! This is Gabby on one of her tears through the yard only this time that yard got a bit deeper than she was used to.
"Don't you fret little ones, I shall show you all the wonders of toys!" Dempsy is a great big brother.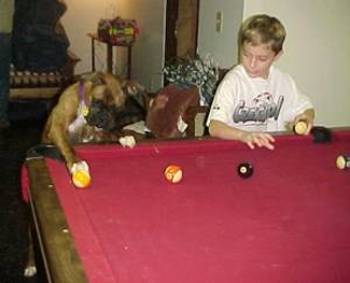 Poker playing dogs have nothing on Zeke playing a "real" game...........Boxer Billiards!!!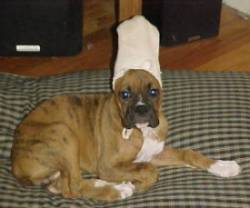 Gabby is probably thinking to herself, "Just you wait, Mom. I will get even with you for this one!"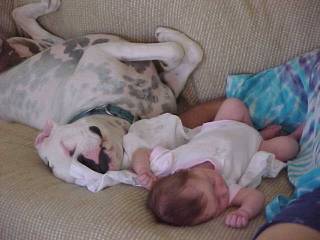 Snoozing on a comfy couch
You decide, is Jewel thinking, "I've got a great secret to share...come closer so I can whisper in your ear!" or "All the better to lick you, my dear!"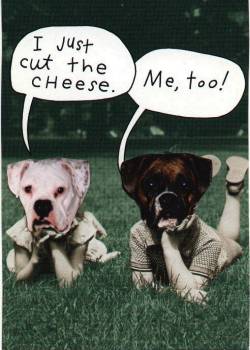 If you own a boxer...no explanation is needed here. But we should thank Thai and Murphy for admitting to it!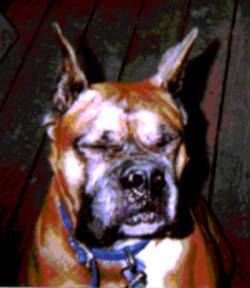 8....9.....10... Ready or not, here I come.
Jackson could be playing hide and seek with his "sister" Allie or maybe he is really just trying to get some much needed sleep.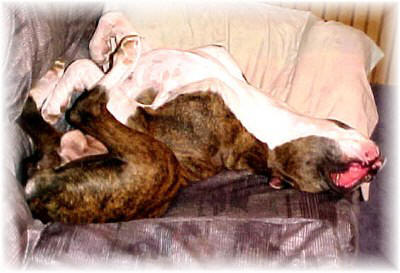 Here is Deanna's Jock just "hangin' out" - catching a snooze.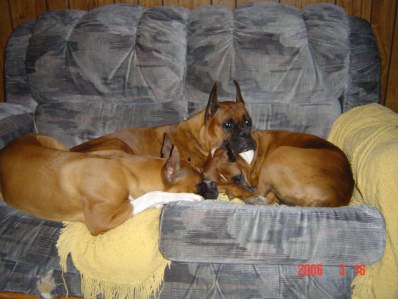 Kira & Kaiser decided to bury their mother, Kali.