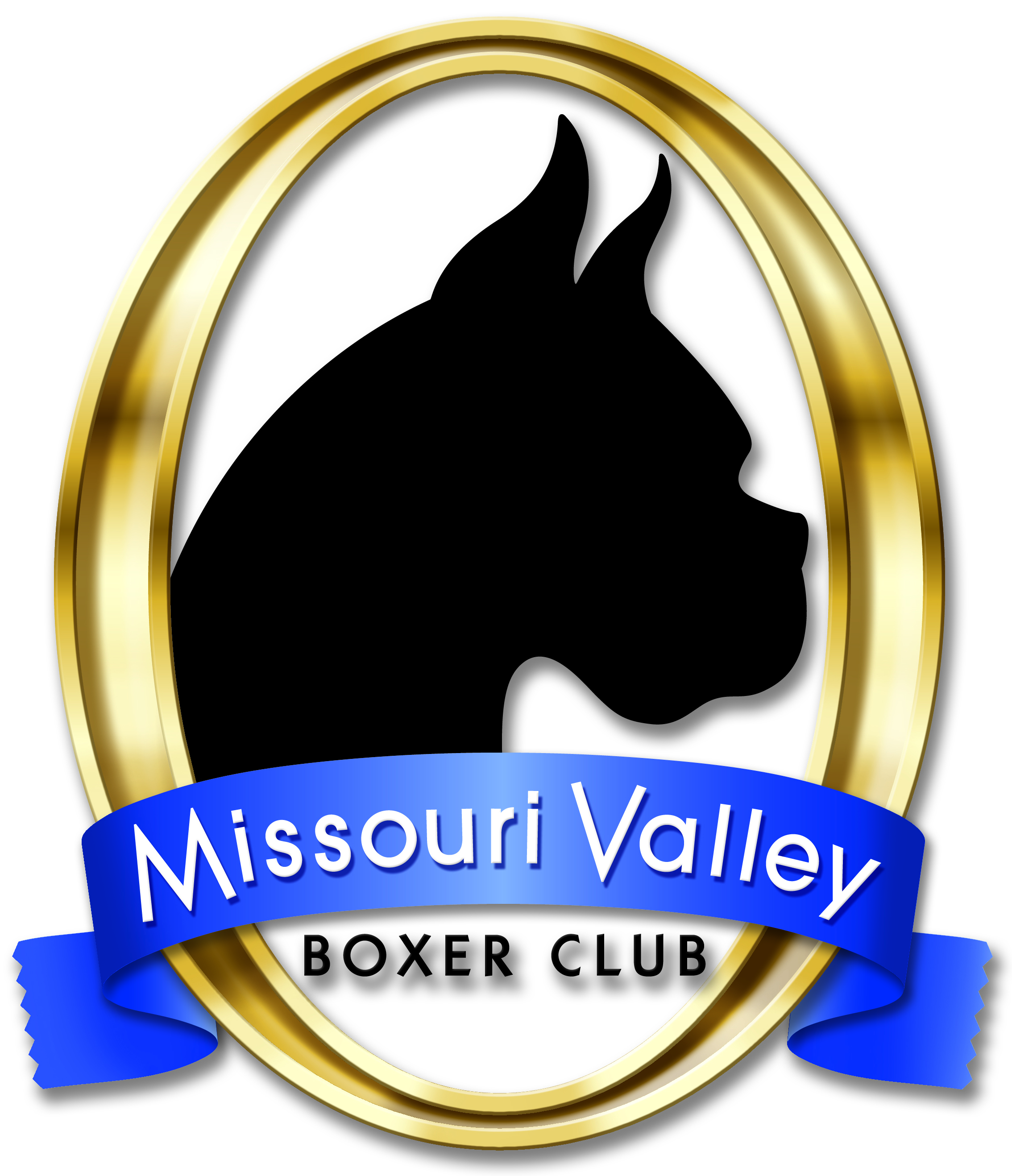 Welcome to the Missouri Valley Boxer Club website. We are glad you found us. It is our mission as a club to ensure the quality and integrity of the breed. The approaches we take to secure the longevity of the boxer as a fun-loving, energetic, beautiful breed are both educational and fun. Our club is based in the Omaha-Lincoln area in Nebraska, but we have members throughout the United States. We have been in existence for over 30 years and have many champion members to prove it. Our club member's backgrounds range in experience from showing in the confirmation, obedience and agility rings, to the active pet owner, living side by side with their 'boxerkids,' wanting to share with others their unique boxer stories. To find out more about the MVBC and what we are all about, use the buttons on the left to explore our site.
----------------------------------------------------------------------
FEBRUARY MEETING
The February meeting will be held via Zoom on Saturday, February 13, 2021 @ 4:00 pm. Current members have been sent an email with the link to the meeting.
The BOD will hold a short meeting at 3:30 pm.
Results for our shows are posted here:
http://www.onofrio.com/execpgm/wbsrbred?wtsrk1=MVBC1209533BOX
http://www.onofrio.com/execpgm/wbsrbred?wtsrk1=MVBC1209553BOX
http://www.onofrio.com/execpgm/wbsrbred?wtsrk1=MVBC1210143BOX
Cornhusker Show results for boxers are posted here:
http://www.onofrio.com/execpgm/wbsrbred?wtsrk1=CORH1210093BOX
http://www.onofrio.com/execpgm/wbsrbred?wtsrk1=CORH1210273BOX

All moving Boxer Graphics by George Dockter
----------------------------------------------------------------------